What are the benefits of a Widget Financial HSA?
Funds in your HSA account stay with you, even if you change jobs.

There is no "use-it-or-lose-it" policy. Your balance carries over each year.

Funds that remain in the account continue to grow and accrue dividends.
Save tax-free. Contributions are pre-tax and reduce your taxable income.

Dividends earned on the contributions are not included on your tax return.

Spend tax-free. Withdrawals you use for eligible expenses are tax-free.
You must be covered by a high deductible health plan.

You must not be covered by another general coverage medical plan or Medicare.

You must not be eligible to be claimed as a dependent.
To open a Health Savings Account, stop into any Widget Financial location.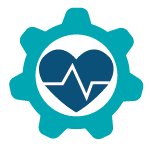 There are many benefits that come with an HSA from Widget Financial.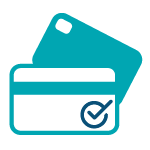 Access your HSA anywhere you go with your Widget Financial debit card.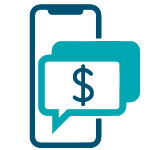 Manage your finances on the go from your smartphone or mobile device.
Looking to help your employees save smarter for their future medical expenses
If you're interested in offering a Health Savings Account to your employees, please fill out the form below and a Member Service Representative will contact you within one business day.